Salt Spray Test Chamber Salt Fog and Salt Spray Corrosion Testing
This series of precision salt spray tester is suitable for many kinds of industrial products. The test is for the surface treatment of various materials, including paint, electroplating, inorganic and organic coatings, anode treatment, anti-rust oil and other anti-corrosion treatment, to test the resistance of its products corrosive.
fulfill the standard
TMAX precision salt spray testing machine series products meet the following standards:
GB / T 2423.18-2000 GB / T 10125-1997
GB / T 12967.3-91 ASTM.B117-97
JIS H8502 IEC68-2-11 IEC 68-2-52 1996,
Specifications
Spray test

NSS, ACSS


Test temperature: 35

ºC±

1

ºC


Saturated barrel temperature: 47

ºC±

1

ºC

Corrosion resistance test

NSS, ACSS


Test room temperature: 50

ºC ±

1

ºC


Saturated barrel temperature: 63

ºC±

1

ºC

Chamber size

600

×

450

×

400 mm

(

L

×

W

×

H

)

Overall dimensions

1080

×

670

×

1120 mm

(

L

×

W

×

H

)

Test chamber

temperature

35

ºC

~

50

ºC

(can be set arbitrarily)

Pressure barrel temperature

47

ºC

~

63

ºC

(can be set arbitrarily)

Heating

time

test chamber

Normal temperature

→

35

ºC

about 35 minutes

Heating

time of

pressure barrel

Normal temperature

→

47

ºC

about 15 minutes

Support frame

φ

9.5mm

sus304 inner wall 3mm stainless steel pipe. Special treatment corrosion resistance. Plastic steel V - frame and stainless steel pipe angle to ensure that the test object into a 30 degree angle

Body support

SECC channel steel plus angle iron painting, four wheel sliding, push walking (limited to 120 or above models)

Heating tube

Titanium tube is used for heating. It has long service life and high corrosion resistance

Machine cover

The cover is made of 5mm imported transparent acrylic plate. It has fine workmanship, beautiful appearance and high transparency

Sealing method

The inner and outer boxes are connected with sealing grooves, which are sealed with water to prevent salt mist from leaking out

Control system

1. DHC temperature controller, digital display PID automatic calculation, SSR output, high stability platinum temperature probe. Temperature error in salt spray test is

±

1

ºC

.




2. Henry's law is adopted for the pressure barrel, which is heated and humidified, and the humidity of the laboratory is over 95%, which conforms to the national standard.




3. Timing system: adopt high-precision multi-function timer, the test time can be set to be multi-functional, and can be set to 0.001s-9999h. Until the product completes the required time, so as to avoid the experiment repeated after power failure.

control mode

1. Five key standard operation. With full detection fault early warning system. The light can be on when the fault occurs.




2. the five key operation is a power switch, an operation switch, a spray switch, a time switch and a mist eliminator switch.




3. Turn on the power switch during the experiment, the instrument will automatically add water, and turn on the operation switch after adding water




4. set the temperature of the experiment, automatically warm the instrument, open the spray switch, spray the instrument, start the timer, set the time.




5. End after the completion of the test time. Built in manual demisting function




6. The product can be placed or checked during the experiment to remove the accumulated salt mist.

Heating, metering and spraying

1. In the salt spray experiment, the steam heating method is adopted, which has the advantages of fast heating speed, uniform temperature distribution and short standby time.




2. Metering cylinder: one built-in mist collection cylinder




3. It is less likely to be damaged than the traditional external type.




4. Precision quartz glass nozzle. It can guarantee no crystallization for 4000 hours




5. the spray tower is equipped with a conical disperser, which has the functions of guiding fog, regulating the amount of fog, and even falling fog.

safeguard

1. With double over temperature protection, the heating power can be cut off automatically in case of temperature control meter failure or heating system failure.




2. Avoid damaging the instrument due to excessive temperature.




3. Double low water level protection to prevent dry burning damage of laboratory and pressure barrel heating pipe.




4. Overload short circuit protection is attached.




5. Prevent damage to the instrument and internal electronic control accessories in case of abnormality.




6. The low salt level of the salt water bucket is reminded to avoid the abnormal experiment after the completion of the salt water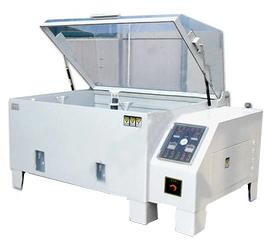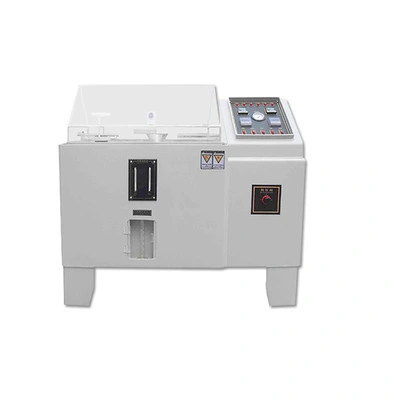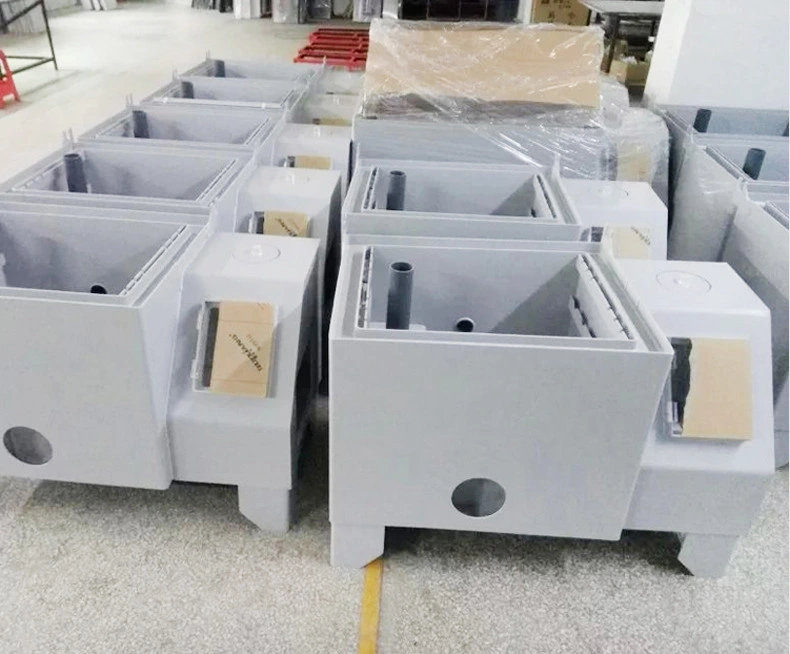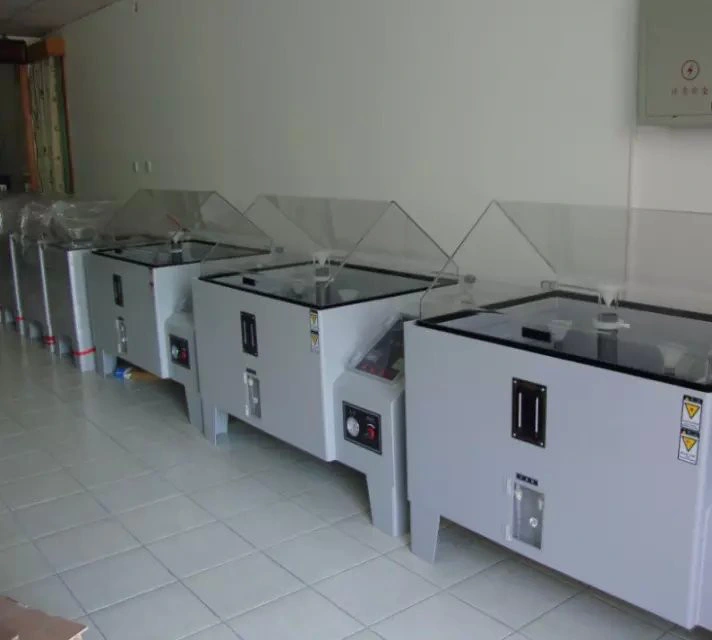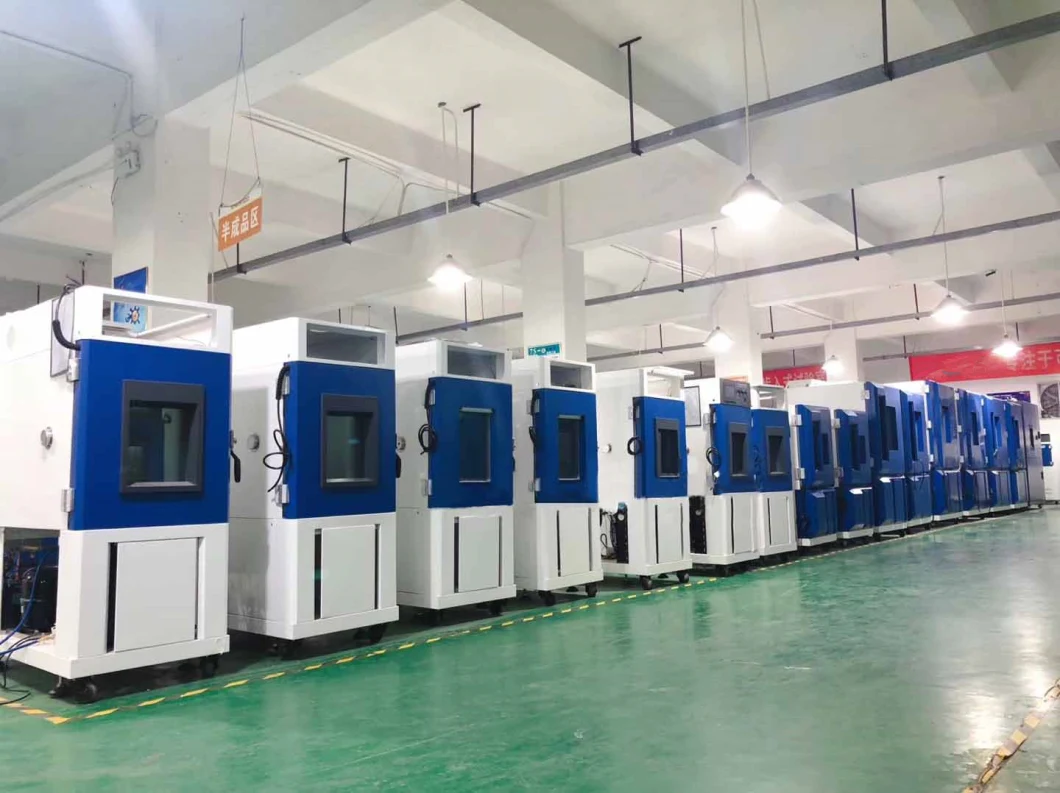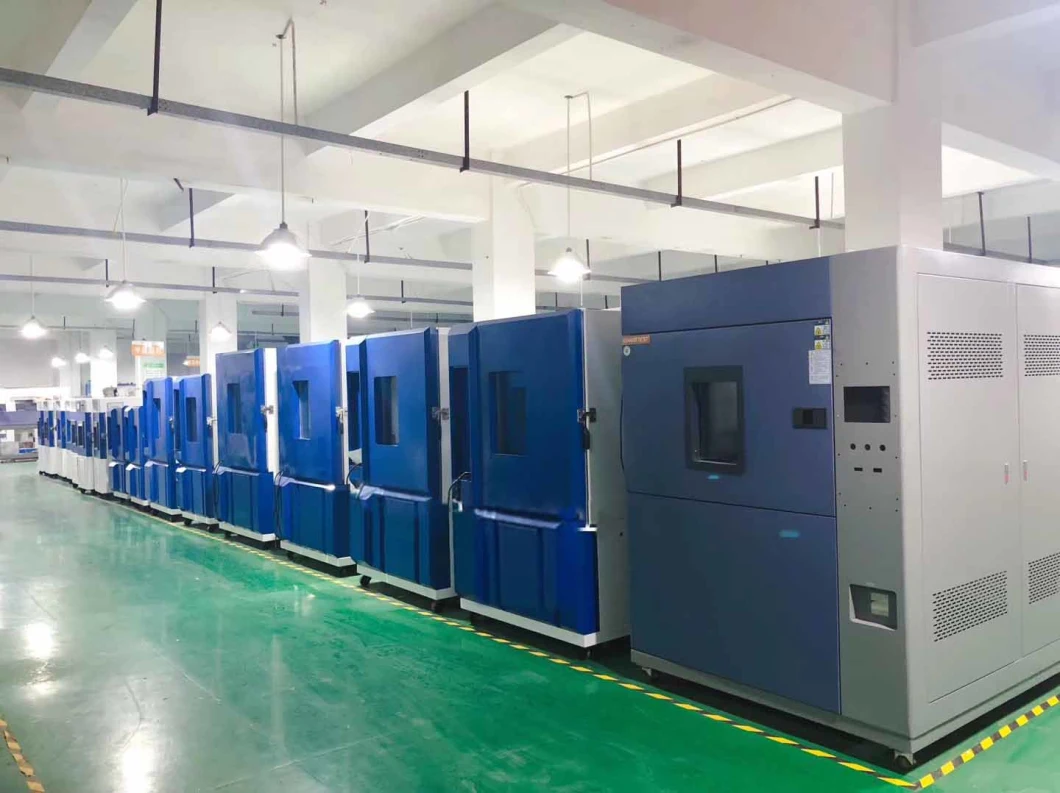 1.
We supply machines
with battery technology support.
2.
We supply
full set of
lithium battery equipment
for lab research, pilot scale research and production lin
e.


1 Standard exported package: Internal anticollision protection, external export wooden box packaging.
2 Shipping by express, by air, by sea according to customers' requirements to find the most suitable way.
3 Responsible for the damage during the shipping process, will change the damage part for you for free.